It's Spring Break 2018. Time to head to Daytona Beach for some fun in the sun. Slip into a bikini, chug some beer, and pick up some guys, like all those other college students. But I don't party like that anymore. Oh, WAIT, I never did party like that. Ever.
Spring Break 2018 sees the Trail Family heading north, to Wisconsin Dells. We are staying at Christmas Mountain Village in the lovely unit you see here. It's a very spacious unit for the six of us. Yes...all six of us in one place at one time. This is actually pretty unusual these days with the kids being adults now (all but the youngest).
Six inches of snow fell overnight, giving the whole place a Christmas-y look and feel, and reminding me of vacations of years ago when the kids were little. And you know, Steve and I have been very blessed to have kids who, even as teenagers, have never really had a problem hanging around with us. We enjoy being together, unlike so many families I hear about.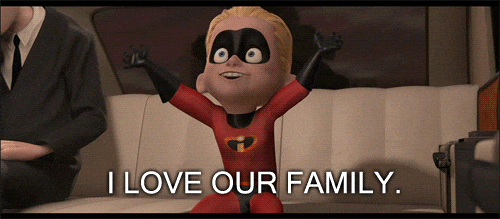 If you have a loving family, take a moment to thank the Lord for this special gift. We have each other only for a short time in this life, and time passes quickly.
Hugs all around.